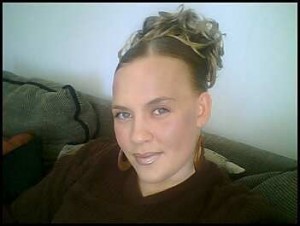 I am grateful for the Restored Gospel of Jesus Christ… The TRUE and LIVING Gospel on the Earth! I am especially grateful for the opportunity I have to raise my children in the gospel, that they may see a clear path to return home. I know that Heavenly Father answers my prayers.. He leads me CONTINUALLY… as I call upon his name!!
I know that Thomas S. Monson is a true prophet in these latter days. I know that he communicates DIRECTLY with Heavenly Father and Jesus Christ, and acts as the Lords representative to lead and guide all those who will listen, to give the teachings and warnings needed to endure this lifetime, and to prepare all to return once more to live with our Father in Heaven.
I am especially grateful for the example of my Savior Jesus Christ who has shown me how to live my life and conduct myself. He is an example of UNWAVERING FAITH… COURAGE..STRENGTH, PATIENCE, HUMILITY, LOVE AND CHARITY FOR ALL.
I am grateful to know that though all of my trails have been overwhelmingly hard at times, they are for my own benefit! I know that the lord is shaping me and molding me to be an instrument in his hands!! It is my privilege to share my experiences in order to lift another!!
I do know that the Lord DOES NOT GIVE US MORE THAN WE CAN HANDLE!! If your life seams hard… Just know that the Lord BELIEVES IN YOU!!
I know without a DOUBT that the Lord indeed loves ALL of his children and desires for us all to do the same! It is my privilege to serve "BLDS" community! I am grateful for the many missionary opportunities that I have been blessed with! It is my desire to share the message of truth and hope and everlasting joy to all those who may embrace it! It is my prayer that we may all follow the teachings of our Savior and judge not our fellow man by their outward appearance, rather look upon their hearts and see the the goodness in ALL!
In the name of Jesus Christ, Amen.